ExactMetrics – The Best Google Analytics Plugin for WordPress
ExactMertics is one of the best Google Analytics plugin for WordPress. ExactMetrics was known as Google Analytics Dashboard for WordPress (GADWP) earlier. This popular WordPress analytics plugin has over 1+Million active installations. This tool is very simple to learn and use with most advanced features. Also its super easy to integrate and setup google analytics with your WordPress without any developers help. Believe me this software produces 100% Accurate google analytics tracking and reporting.
Highlights of ExactMetrics WordPress Plugin:
Click here to Get ExactMetrics Premium now!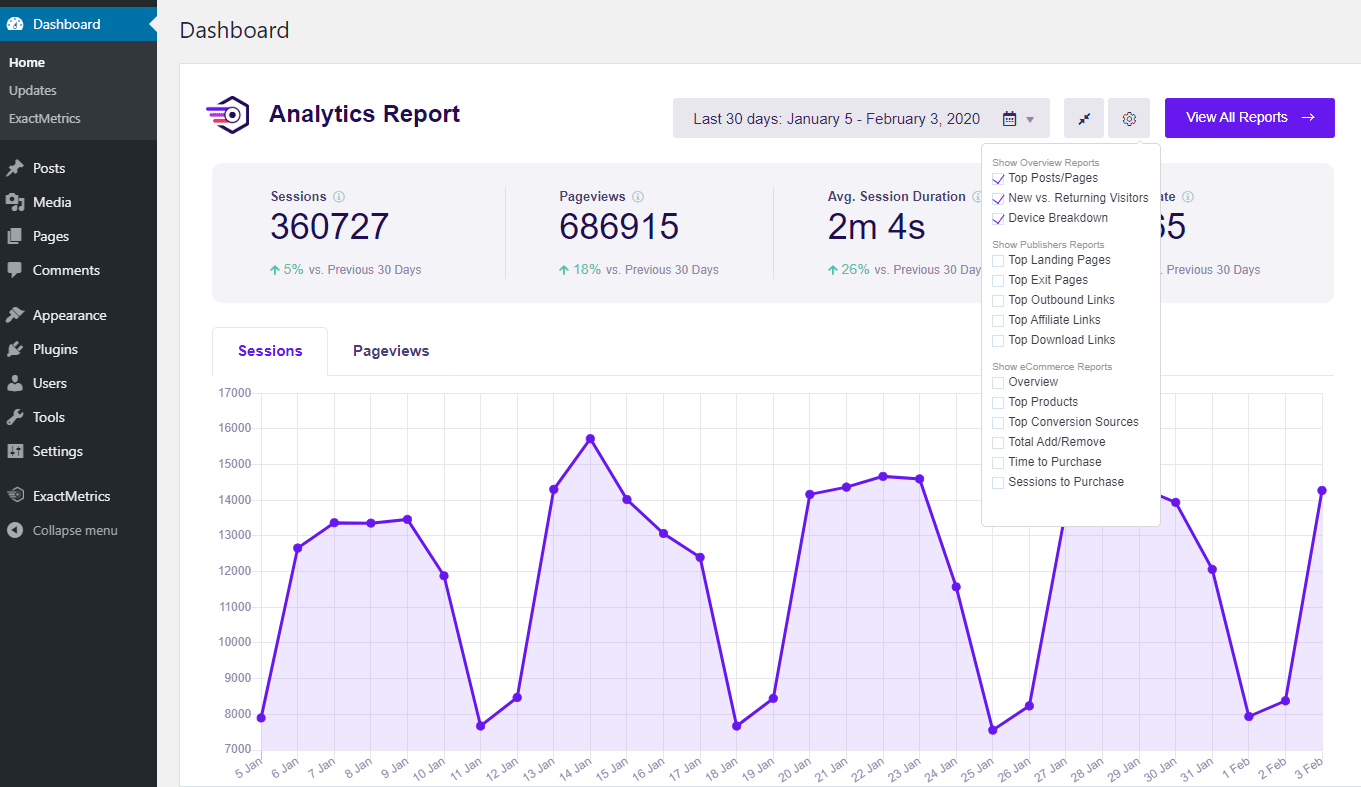 Advanced analytics dashboard
ExactMetrics creates actionable insights that anyone can understand in a glance and within the WordPress dashboard itself. You don't have to be an expert coder to do this! All your website traffic data is beautifully arranged in a very presentable format that is simple to understand and yet very detailed. You can really dig in go to the route of any aspect without any confusion.
As just as you login to your WordPress, ExactMetrics displays the summary of the analysis. You can absolutely monitor your website traffic from here. If you want in-depth information, you can go to ExactMetrics from the dashboard and click on View All Reports. The analysis report has everything you want such as:
Real-time statistics which helps you monitor your website's traffic such as: Where the traffic is from? How did they get to know about your site? Number of active visitors, Top Countries, Top Traffic Sources etc
Page level analysis: Which post or page has more views? Individual post, page and product viewership and more. This helps you identify which content of your website is doing great and plan for content improvement.
Organic search analytical report
Website bounce rate analytical report
Social media traffic analytical report
Desktop / Mobile / Smartphone traffic analytical report (Even cross-device report)
User behavior analytical report
Statistics of engagement and conversion etc and more
Dedicated report for E-Commerce
ExactMetrics provides an E-Commerce addon which  is compatible with all major E-Commerce plugins such as WooCommerce, Easy Digital Downloads, LifterLMS, MemberPress etc.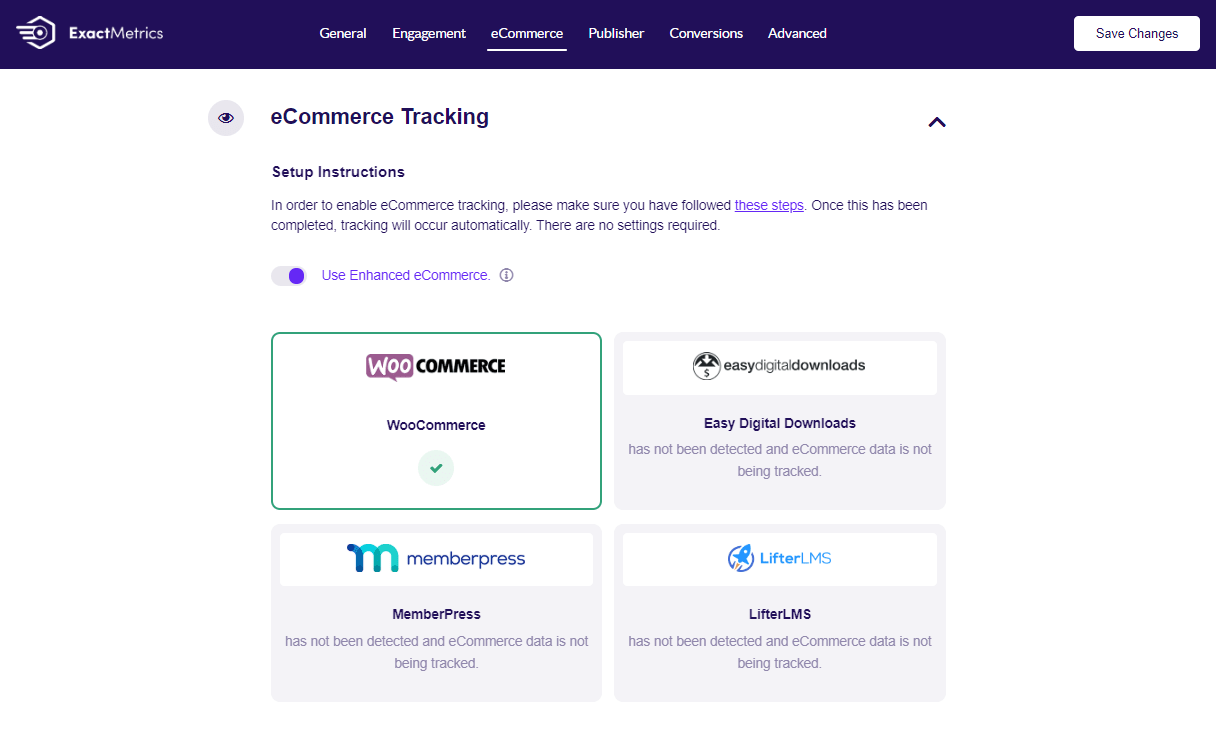 Believe me you can skyrocket your E-Commerce business to the next level quite easily with the help of this plugin. The E-Commerce report helps you understand:
The best performing product
Order conversion rate
Transaction details
Revenue report
Order value report
Sources that helped better conversions
Reminds of the stock and lets you know the time when you need to purchase
Intimates about the items that were removed from the cart
Do you want to track affiliate links?
If you want to track affiliate links you can easily do it using ExactMetrics. This feature is really awesome! It just creates a summary of all your affiliate links across your entire site in one place automatically. Isn't this great! Now with this report you can plan to accelerate your revenue.
When you have plenty of affiliate links, it becomes damn hard for you go behind each and every link and understand its performance. Many a times it may also happen that the links might point to a wrong destination due to improper linking. With ExactMetrics you can easily spot such things and rectify.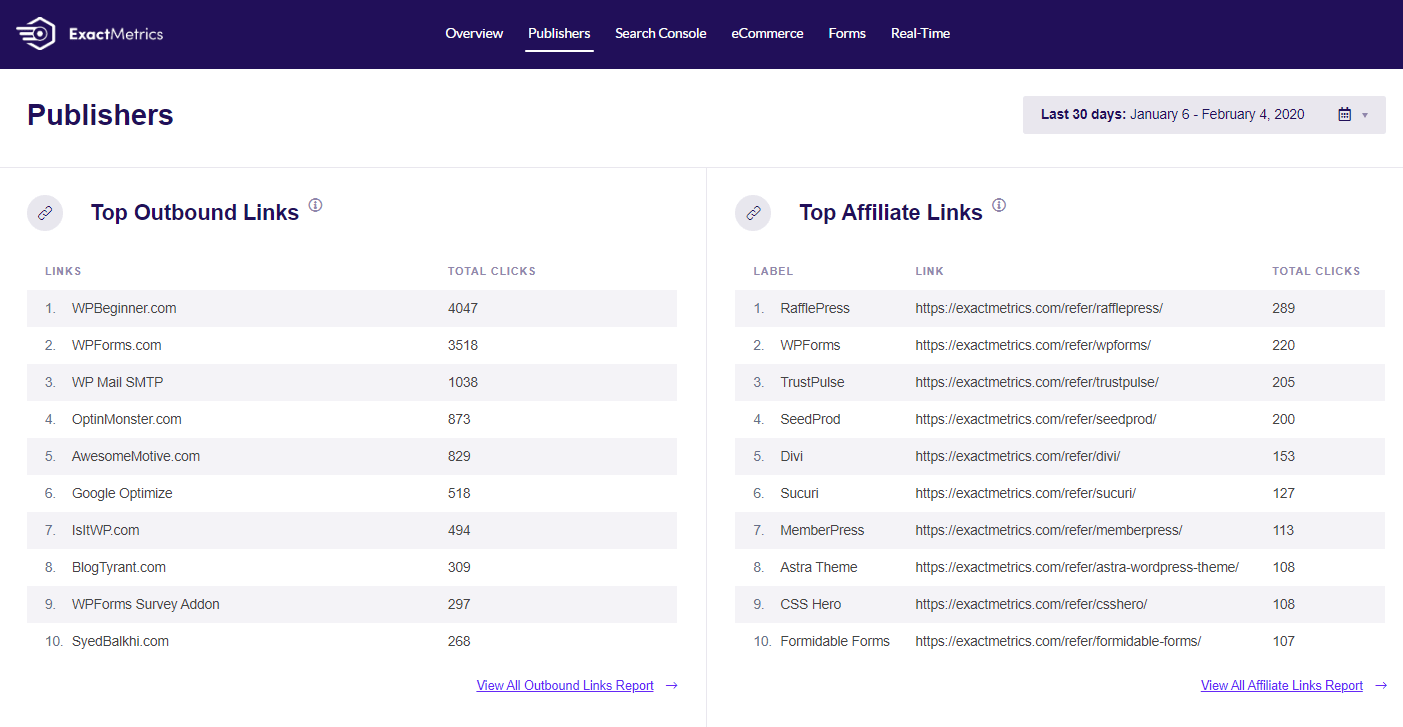 Do you want to track your Adsense Ads revenue?
You don't need a separate plugin or software to track your Adsense Ads revenue because ExactMetrics does it for you. You get to know detailed information about:
Banner Ads performance: For example you can figure out which Ad Banner in particular is performing well.
Landing Page performance
Traffic sources
Ad click-through rate
Monetized pageviews
Content coverage % and more.
These statistics help you build strategies and increase your Google Adsense revenue.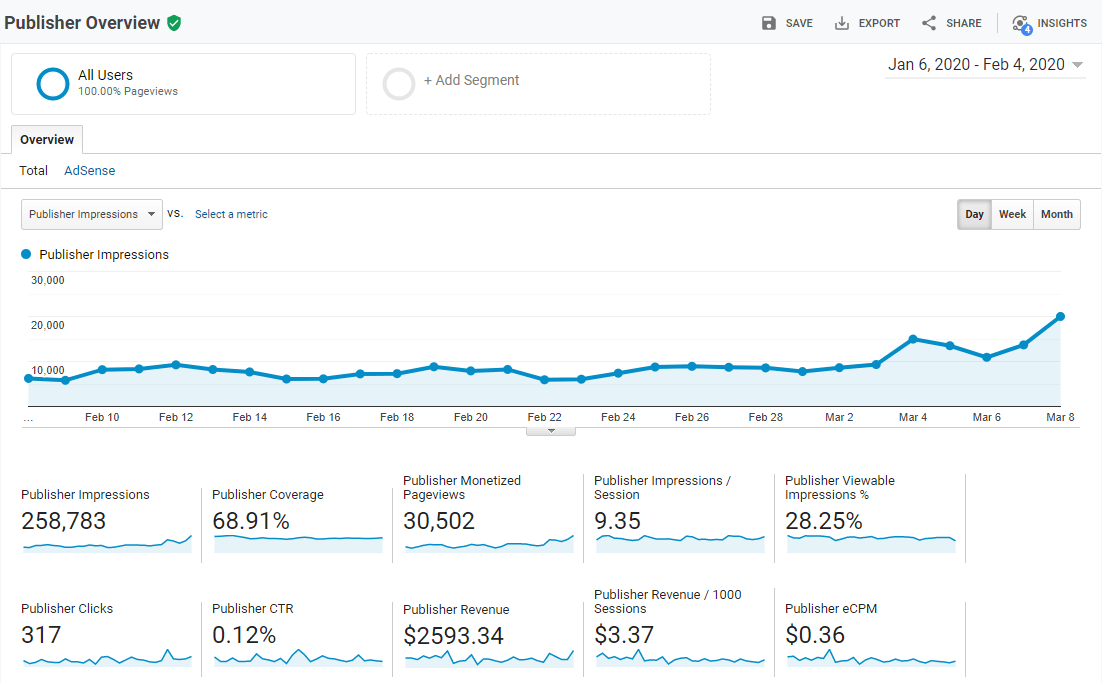 Click here to subscribe ExactMetrics – The Best Google Analytics Plugin for WordPress
Do you want to track the performance of your online forms?
This feature allows you to track the performance of you online forms. ExactMetrics is compatible with most popular form plugins such as WPForms, Formidable Forms, Gravity Forms and many other WordPress form plugins. Whether you have contact forms, donation forms, survey forms, conversational forms, user registration forms or any other form, you may want to track its conversion in order to improve the lead generation. ExactMetrics helps you with this as well.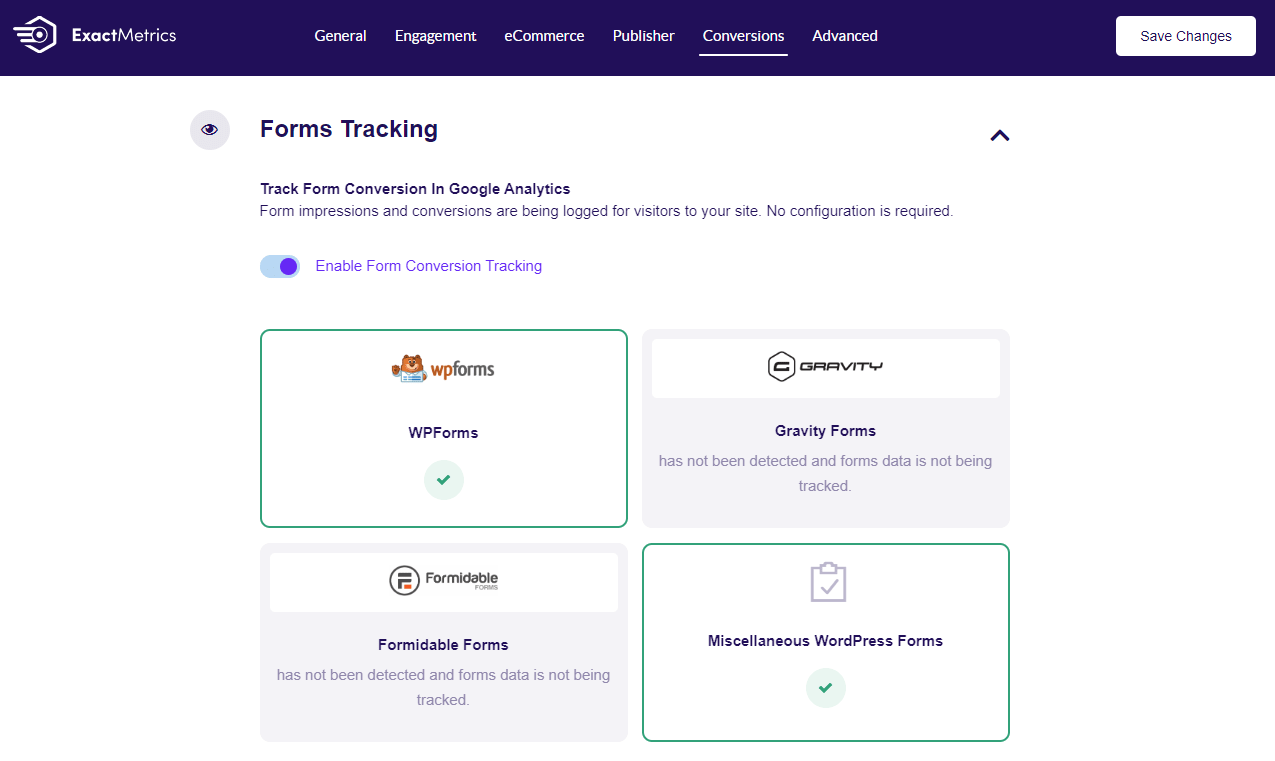 Do you want to track AMP-enabled pages?
If you have AMP (Accelerated Mobile Pages) enabled pages on your WordPress site then its obvious that you will want to track its performance too. Again I would proudly say that you don't need a separate plugin for this purpose. ExactMetrics tracks and fixes all analytical issues related to AMP-enabled pages automatically.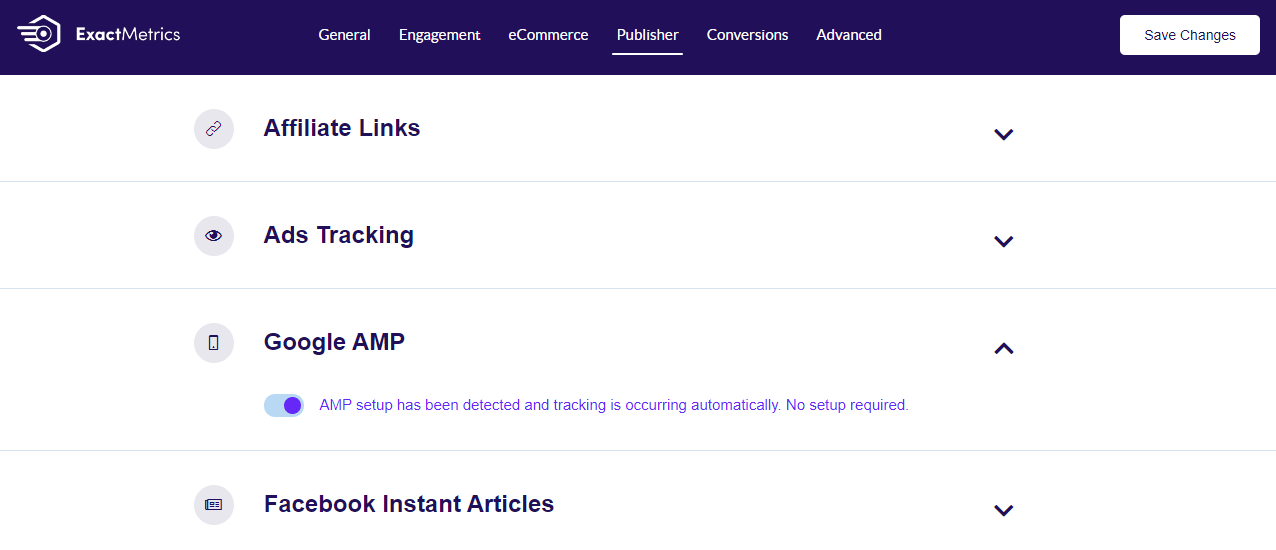 ExactMetrics – EU Compliance Addon
This addon assists you make your Google Analytics EU complaint. Nowadays its mandatory for most of the business to be complaint with EU Regulations such as GDPR, CCPA and many other privacy regulations. Either you need to configure Google Analytics and your website manually or through plugins.
The EU Compliance Addon of ExactMetrics does this for you. Using this addon you can disable the tracking of IP, Demographics, User ID, author tracking and more. So you need not think of any other plugin for this purpose.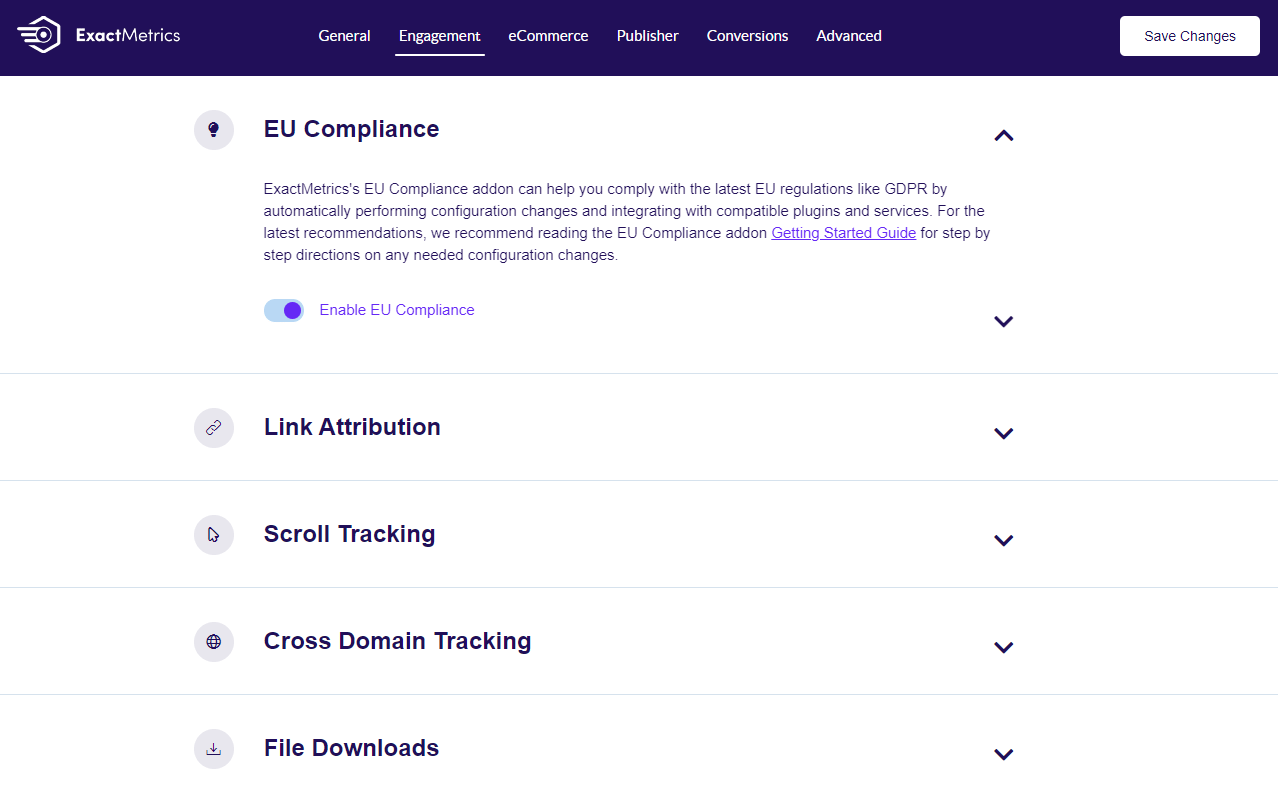 Performance tracking of searches, tags, categories, users and authors is also possible
This feature is called custom dimension which enables you to track things like tags, categories, users and authors that aren't tracked even by Google Analytics. There are many other dimensions you might want to track. For Example you might want to track things like Yoast SEO score etc.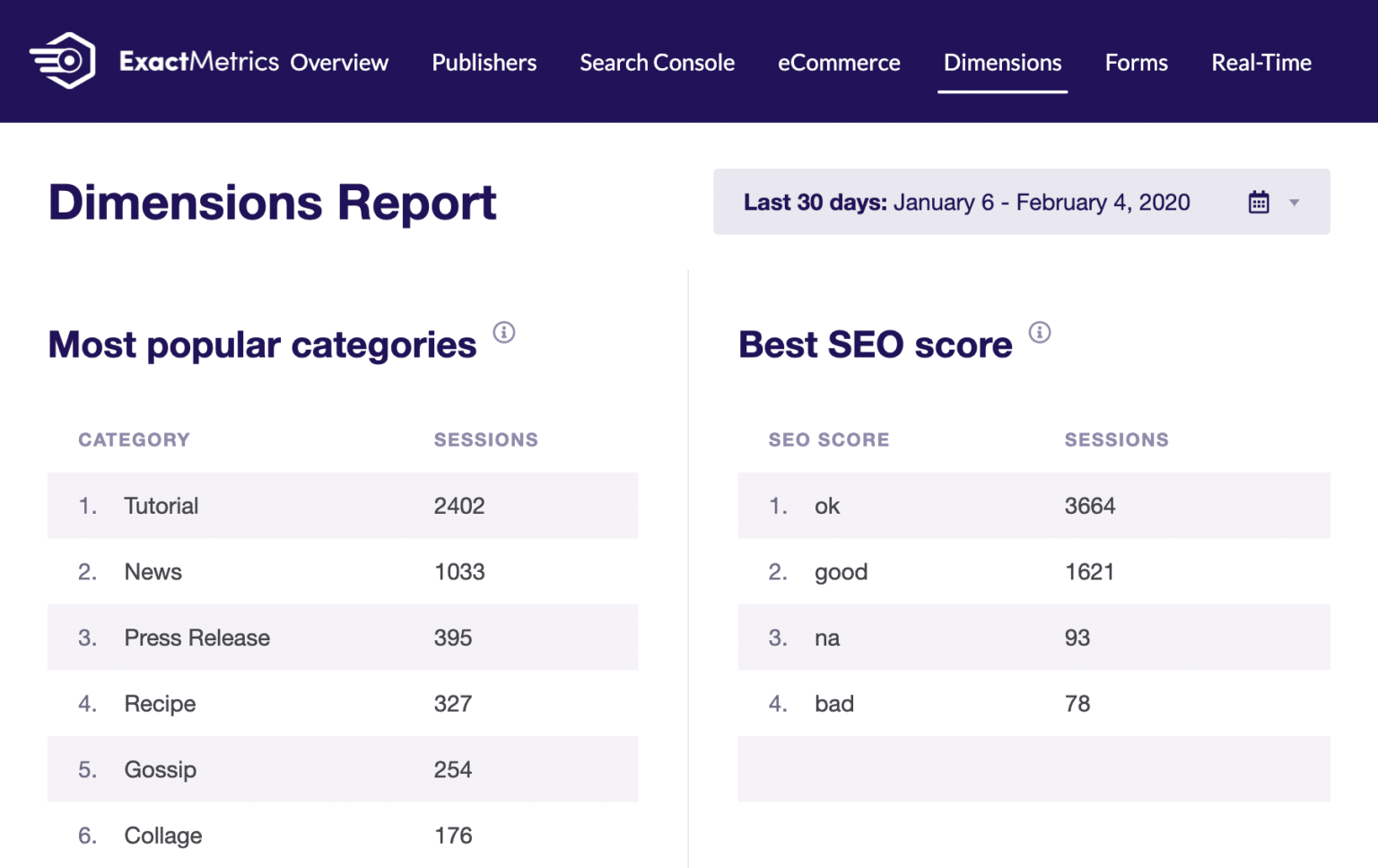 Last but not the least ExactMetrics tracks WordPress Multisite as well…
Click here to Get ExactMetrics Premium now!
Final Thoughts:
If you are a blogger or a business owner or an E-Commerce store owner, you need to make smart decisions. And smart decisions are possible with smart analysis and reporting tools only. And ExactMetrics is the best and the smartest Analytics plugin, which is one stop solution for all your analytics needs.
Similar Articles:
Best WordPress SMTP plugin – How to send email through SMTP in WordPress
Best way to share WordPress analytics reports with Google Analytics
Best way to make your google analytics comply with CCPA
Best way to share WordPress analytics reports with Google Analytics
How to Use Email Marketing to Skyrocket Your Sales
How to Connect WordPress Website Leads And Salesforce CRM
Latest posts by himaghiri
(see all)