How to Use Email Marketing to Skyrocket Your Sales
Do you want to know how to use Email Marketing to skyrocket your sales and Increase ROI? Do you want to know how to take your business to the next level? Are you using ActiveCampaign and WPForms on your WordPress website? Then this article is absolutely just for you.
Most of you already know that Email Marketing is one of the powerful ways of online marketing. Billions of people make use of Emails on a regular basis just like having a cup of coffee quite often. So this makes sense and a great opportunity for businesses to reach their potential customers directly.
Studies prove that Email Marketing is more productive than Social Media Marketing. They prove to be very cost effective. You have more flexibility in terms of the content and tailored messages you could send to your clients. Also there is a chance of quick response by your customers. Most importantly you can get accurate statistics of the effectiveness of your Email Campaign.
What do you need to do to get started with Email Marketing?
The first thing you need to have to get started with Email Marketing is the Email List. So now you will wonder where and how you could get the Email IDs from? Well! There are several safe and recommended ways to get Email contacts. For instance:
By placing Newsletter Signup Forms on your website. Whenever somebody signups you get his/her Email ID.
By requesting your social media audience to signup for Newsletter subscription.
This way you get the Email List of those people who are interested in your subject, product and services. This is a recommended way because people choose to be your subscribers by their will.
Some people may suggest you to buy Email lists but I strongly recommend not to do that because your Emails might get marked as spam. As you might be sending Emails to those people who aren't your potential customers and also to those who hardly have any interest in your product or service.
Which Email Marketing Service should I opt for?
The second thing you need to have is an Email Marketing Service. I would recommend ActiveCampaign because not only it lets you perform Email Marketing but also it provides you a lot of tools to automate Email Marketing. Its also facilitates with CRM tools.
Salient features of ActiveCampaign:
Advanced suggestive reporting that helps you make the best decisions
Easy form creation and integration
Helps follow ups, page tracking, event tracking, activity tracking and more
Best 1 on 1 help desk support, webinars, questionnaires and tutorials
Easy importing and migration of Email lists, CRM data, Email templates etc into ActiveCampaign
Integration of Gmail account and ActiveCampaign
Send the right thing to the right person at right place and time using segmentation feature
Tracking your goals performance, actions and funneling down your potential clients
iOS CRM App
How do you connect ActiveCampaign and WordPress?
The best way to connect ActiveCampaign and WordPres is by using ActiveCampaign addon by WPForms. WPForms lets you place ActiveCampaign integrated forms exactly how you want and at flexible places.
Advantages of using WPForms and ActiveCampaign together:
WPForms provides an advanced drag and drop form builder that copes with ActiveCampaign and could be used from within your WordPress dashboard.
You don't have to login to ActiveCampaign every time when you need to create signup forms.
Lets you place a checkbox for subscription on your contact forms
You can track partial form entries with the form abandonment feature
Create responsive forms
Implement conditional logic
Enables you to create multi-page forms and user registration forms
Attractive form templates, file upload functionality, spam protection, instant notifications, entry management and more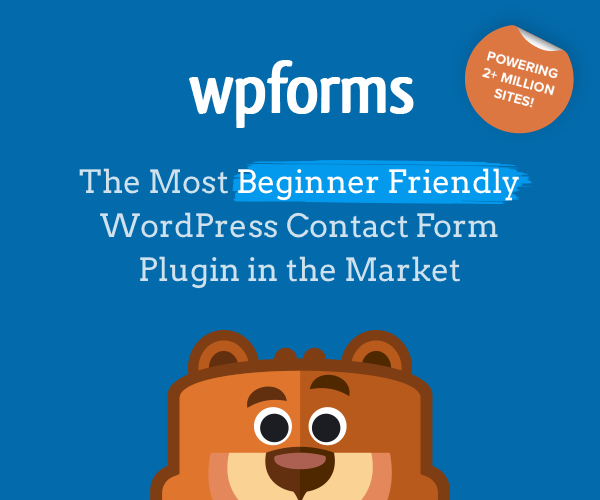 How to create ActiveCampaign Forms using ActiveCampaign addon by WPForms
This step requires ActiveCampaign subscription and WPForms subscription. You may subscribe here:
Subscribe ActiveCampaign
Subscribe WPForms
1st Step: Installing and activating WPForms and ActiveCampaign addon
You will need to to install and activate WPForms. Later you will also need to install and activate ActiveCampaign addon by going to the WPForms ⇨ Addons section as shown in the image below:
Once after the addon is installed and activated you should see the active status as shown below:
2nd Step: Creating or building a newsletter signup form
To create a newsletter signup form ⇨ from the dashboard go to WPForms ⇨ Add New ⇨ then click on Newsletter Signup Form in the templates section as shown below:
You may add more fields as required by dragging fields from the field list on the panel located on the left side of the form builder. Then later you can change the order of the by manually dragging the fields up or down on the right side of the form builder. Please refer to the image below:
You may drag GDPR Agreement field to create GDPR complaint forms. This way the website visitors will be notified that they have to agree to share their personal information in order to receive marketing, campaign and future events emails etc. Refer to the image below:
You can change the language settings by clicking on the fields. To add a GDPR Agreement field on your Newsletter subscription form, navigate to WPForms from the dashboard ⇨ then click on Settings ⇨ and then click on the GDPR Enhancements checkbox to enable the option.
You may do further customization like disabling user cookies and user details as required and click on the save button.
3rd Step: Connecting ActiveCampaign with your Newsletter Form
To connect the form with ActiveCampaign ⇨ go to marketing section ⇨ then click on ActiveCampaign as shown below:
Then click on Add New Account option as shown below:
A window will popup where you will ave to fill the ActiveCampaign information
Now you will need to fill the details such as Account Name, API URL and Key etc. You can get these details from your ActiveCampaign account's settings as shown below:
After clicking on settings you will have to navigate to Developer section to get the URL and Key information. You should copy these details into your WPForms settings.
Optionally if you also want to track the Events you will need to enable Event Tracking by going to Event Tracking section on your settings. There you can find the Tracking ID and Key information. You should copy these details into your WPForms settings.
The next thing you will have to do is to click on Event Tracking API link
Then click on the word actid on the popup. Once you click on that word you should see some text as shown below:
<span class="trackId">00000000</>
Now you should carefully copy the numbers alone and paste it back into Event Tracking Key field of your WPForms settings.
Then click on Connect to ActiveCampaign to save the settings.
Now you should see the connected status as shown below:
After filling all the required information click on ADD button as shown below:
Now the ActiveCampaign is connected with WPForms.
4th Step: Setting Up the ActiveCampaign Form
As soon as you get ActiveCampaign and WPForms connected you should see a popup where you should enter a nickname for your form and click on the ok button as shown below:
Now click on more settings to set options for Select Account and Action to Perform
Then Choose an Account, Subscriber details and fill other options as required. Refer the documentation for more details.
Finally click on the save button as shown below:
We are almost done! Lets head over to the last step…
5th Step: Adding the ActiveCampaign Form on your WordPress website
You can add ActiveCampaign Form on a page, post or siderbar widget section. You can do this either by clicking on the WPForms button or by pasting the shortcode.
Later click on the publish button as shown below:
Final thoughts and conclusion
ActiveCampaign is a popular, widely used robust Email Marketing service used by millions of people across the globe. And WPForms facilitates easy integration and usage of ActiveCampaign with your WordPress website.
Subscribe ActiveCampaign
Subscribe WPForms
Keep visiting for more…
Similar articles:
Latest posts by himaghiri
(see all)