How to Easily Use Lead Source Tracking in Google Analytics
Do you want to know How to Easily Use Lead Source Tracking in Google Analytics? If you want to identify how people are reaching out to your website, then you should learn and master the concept of lead source tracking. If you have a WordPress site and want to track the lead sources then you should never fail to read this article till the end.
Lead Source Tracking allows you to learn:
How people visit your website?

Which medium are they using to reach your website?

Which location are they coming from?

Which platform is generating more traffic to your site? For instance: which social media, blog article, online form, email marketing campaign, paid online advertisement or video content etc brought you more leads.

What content are they interested in? and many more…
Once you have known the right means that helped you the most, you could plan to invest your time, energy and money in the same direction wisely. Without knowing the fact, if you proceed to do whatever you are doing currently to improvising your website would be something like aiming your target in the darkness. So it's always a wise thing to know pin pointedly what worked for you the most.
Furthermore, lead source tracking allows you to develop new ideas for your content strategy.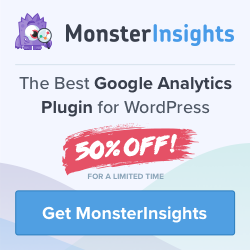 How do you track the lead sources of your WordPress website?
Lead source tracking could be done using your Google Analytics directly, but this would require you a very steep learning curve with Google Analytics. Furthermore, there are many things that you could never achieve with Google Analytics without coding knowledge and especially when it needs to be integrated with the WordPress platform. Moreover, to utilize the complete power of Google Analytics you will need to have expert-level knowledge.
Hence the best, easiest, quickest and smartest way for lead source tracking would be to use a WordPress Analytics plugin. My strongest recommendation and sincere opinion would be to use the MonsterInsights WordPress Analytics plugin.
This tool is layman-friendly and you would never think of expert Google Analytics and coding classes. So cheers! and no more nightmares!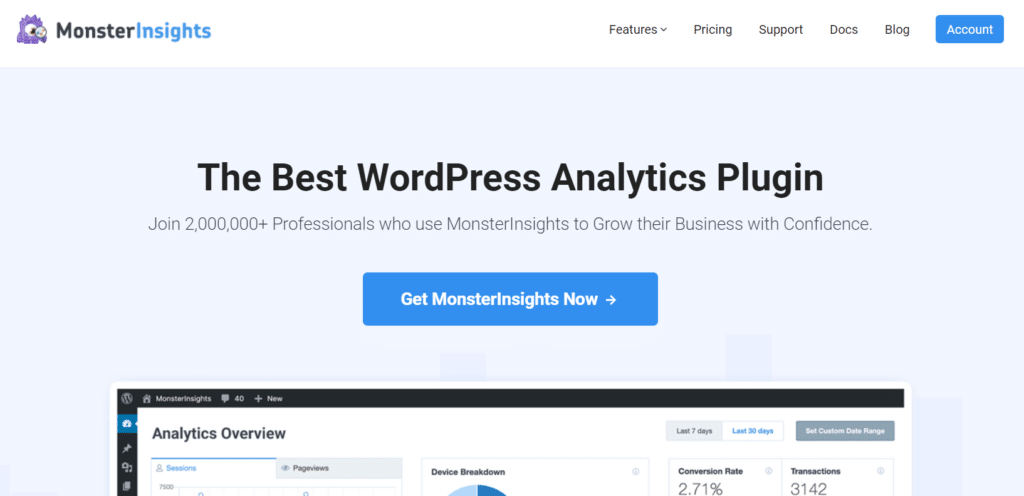 MonsterInsights facilitates with the most user-friendly dashboard that no other WordPress analytics plugins possess. It offers numerous features with easy navigation and settings. It generates pinpointed in-depth reports that you can drill to the core to know very specific data.
Here is a sneak peek of lead source tracking using MonsterInsights
Before we understand and learn how to Use Lead Source Tracking in Google Analytics with the help of MonsterInsights, the first and foremost thing is that you will need to install and activate the MonsterInsights WordPress plugin. Once that's done, here is how you could get your website's lead source tracking reports and analysis.
Summary or overview of lead source tracking
The overview usually reveals your website's complete health and performance. You could simple access the overview by navigating through  Insights, then clicking on Reports and then by clicking on the Overview.
Here you can scroll down and view the report for Device Breakdown that is you could know which devices whether desktops or mobiles have been used by your audience.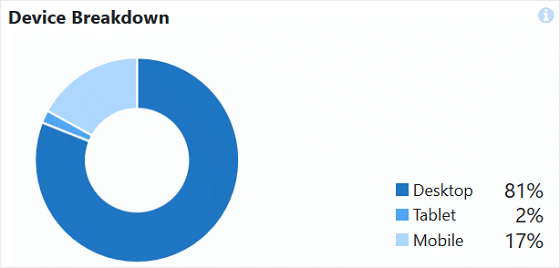 Here you can view the country-wise global statistics report of your website visitors and see the top 10 list for the same. This kind of reporting could help you in planning your Ad campaigns, new content strategy and customised personal messages. For example, you can plan to create blog articles based on specific events for different regions. This way you can create audience-specific personalised content and campaigns. The more you get closer to your audience the more you would be able the learn about their interest and finally, you would learn how to turn your audience into potential clients.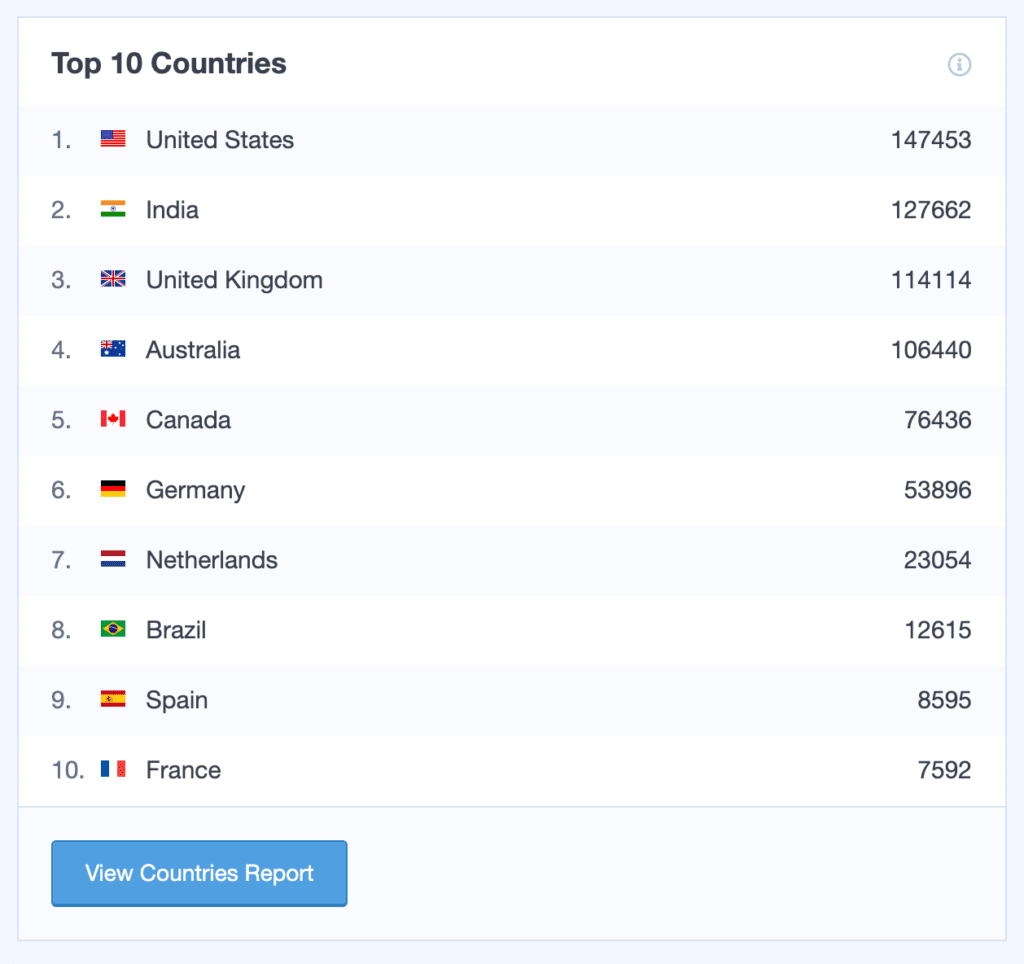 Another valuable report is the Top 10 Referrals report. This report will specify which backlinks or website were responsible for and diverted more traffic to your site. Knowing this is important because it helps you learn whether or not you should become a partner with those sites and make paid promotion.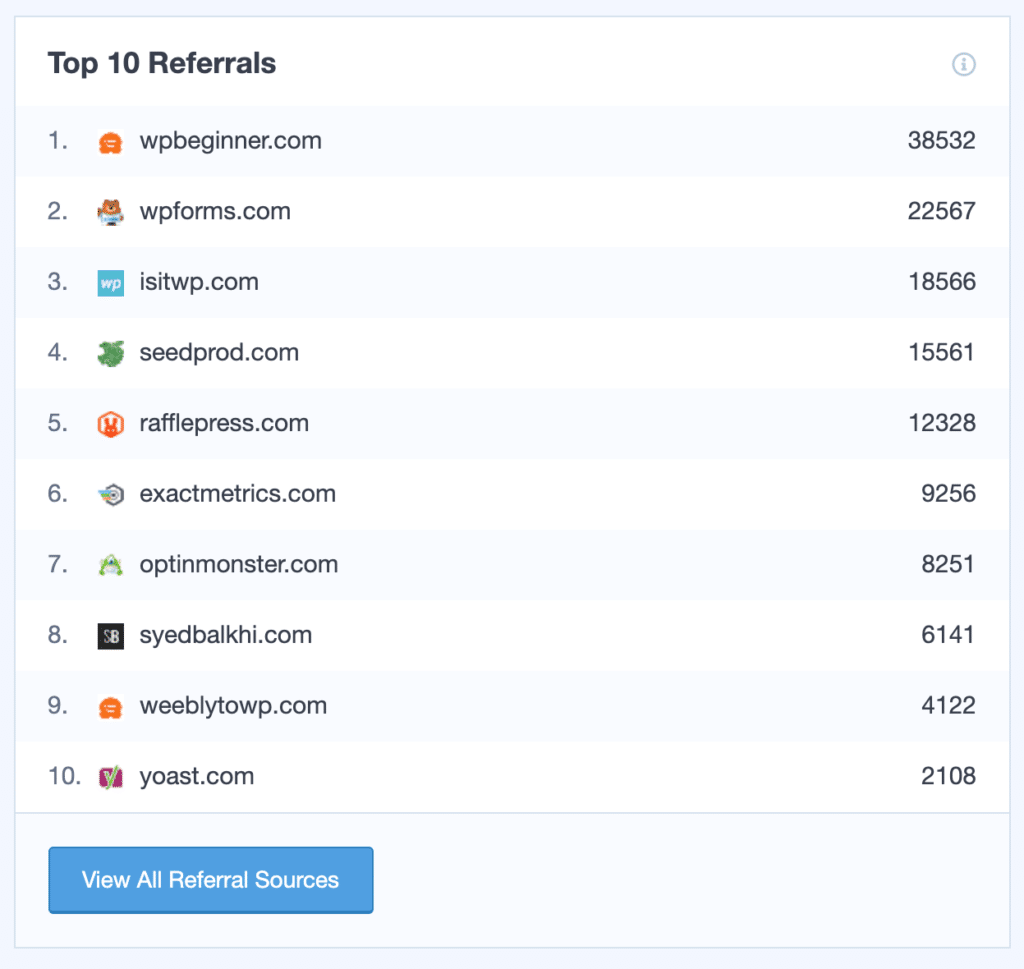 Identifying the keywords the helped you generate more Leads
You might use Google's search console (formerly known as Google webmaster) for this purpose, but this task again requires a steep learning curve. No Worries! MonsterInsights has made this job easy for you. You can use this feature to display the 50 best-performing keywords, the number of impressions they have got and the total number of clicks they have gotten.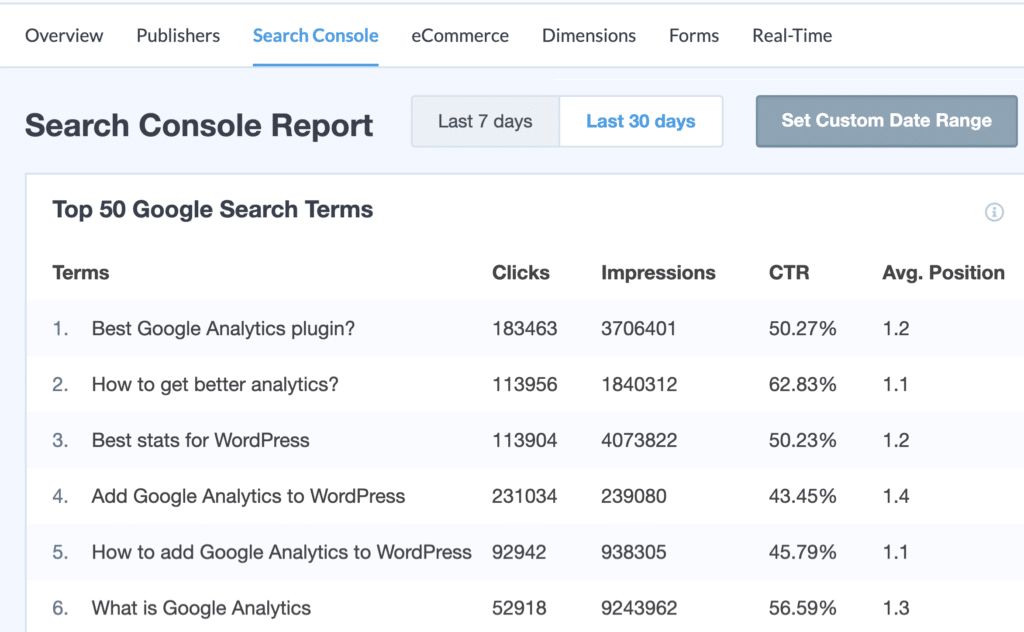 Believe it or not, if you have properly used and optimized the keywords on your website, you would surely get tons of traffic from Google. This requires that you should figure out the existing top-performing keywords and new keywords that are going to get you a decent amount of traffic to your website. This also helps you in planning for new content that might help boost your website traffic.
Reports that help online stores
If you are running an eCommerce site or an online store, you might probably want to know the websites and referrals that bring you more traffic and conversions. Using MonsterInsights you can easily locate your top referrals and possibly increase more business by offering extra commissions and perks. In the below report you can observe the traffic sources, their total number of visits (both actual and in percentage) and also the revenue that's generated through a specific medium.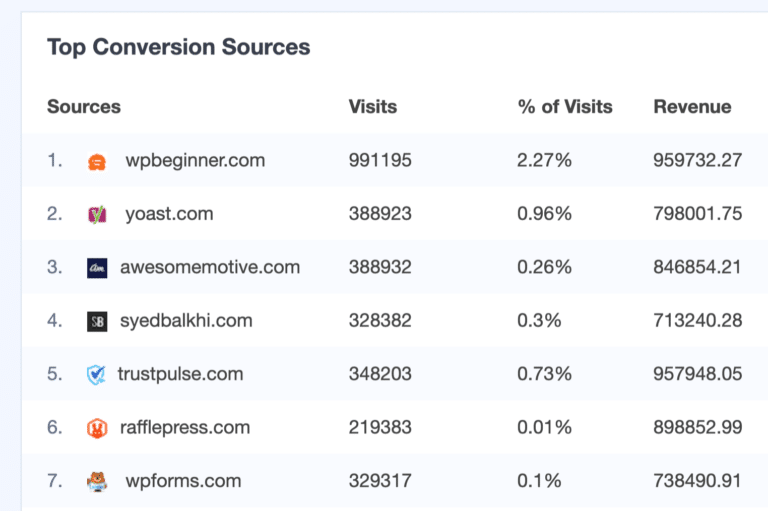 Live or Real-Time reports
These are perhaps the most important reports that every website owner needs. The real-time or live statistics are actually helpful in planning current and near-future marketing strategies. According to my experience, nobody should work in vain as it never makes you successful and would perhaps never let you achieve what you want. So it's often a great idea to keep an eye on the real-time or live statistics and work accordingly. The report below shows the exact number of live visitors based on the country and further by state and region. So you get a very specific pin-pointed report.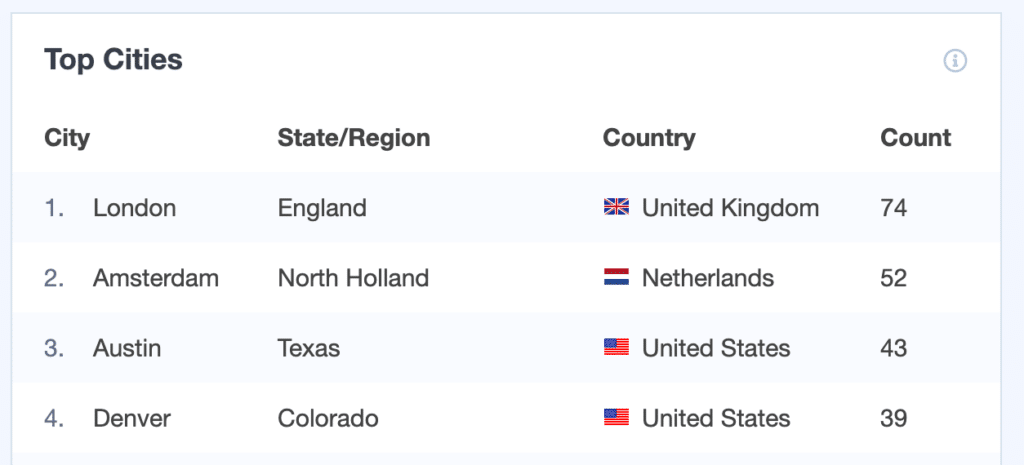 Final Thoughts & Conclusions
Although Google Analytics is a robust tool for website analytics and reporting, it's not user friendly. It might take a very long time to get hands-on it and get expert knowledge. Moreover, there are certain things that could not be accomplished without coding skills. So it's a wise idea to use smart tools or software like MonsterInsights and do the work at ease. Grab attractive discounts on MonsterInsights through this link. Hurry limited time offer!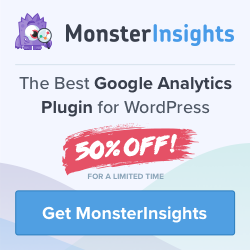 Similar Articles:
Latest posts by himaghiri
(see all)