How to Connect WordPress Website Leads And 
Salesforce

 (CRM)

If you want to learn How to Connect WordPress Website Leads And Salesforce CRM then this article just for you. Welcome to hbninfotech.com, today I am going to walk you through the brand new Salesforce addon of WPForms. But before I start here is a quick note: This feature needs Elite license of WPForms. So If you want to subscribe for WPForms you may do so from this link or by clicking on the image below:

Do you think that its difficult to integrate WordPress and Salesforce? Then you would definitely change your mind after using this Salesforce Addon by WPForms.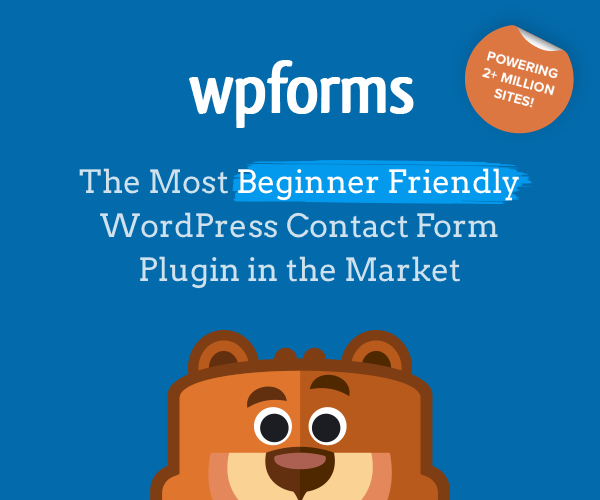 What this WordPress Salesforce addon can do for you?
Well! This Salesforce Plugin by WPForms integrates WordPress and Salesforce and lets you automate the task of sending form entries of WPForms to Salesforce CRM. So cheers! No more manual copy paste job!
You really don't need an expensive service such as Zapier to integrate WordPress and Salesforce. Hence you will save your precious time and money.
Now lets see the practical stuff:
Automating the creation of Salesforce objects
With this Salesforce addon you could automate form submissions directly into Salesforce quite easily. The integration and automation is pretty much simple.
Just go to the settings and select an object you want to create as shown in the image below:
For instance you may create a new lead from each form submission or just use any of your internal form to add new Salesforce account quickly.
I could give you many such examples as the probabilities and possibilities are endless. This Salesforce plugin for WordPress offers various options to speed up your workflow and performance.
Ok, once you have selected an object you want to create you will have to map the fields. The mapping is done in order to link your form fields and the corresponding fields in your Salesforce. The image below illustrates field mapping:
You may apply conditional logic in order to have a control over form entries that are passed to Salesforce. Just like in the image below:
Now the entries of your form will be sent automatically to Salesforce. So you don't have to manually do the copy and paste job whenever there is a new data entry made.
This Salesforce addon by WPForms allows you to integrate and use any of your existing WordPress forms with Salesforce
With this addon you could absolutely connect any of your forms whether new or existing to Salesforce CRM. On top of that you have the facility to create multiple Salesforce accounts if the necessity arises.
With the help of this flexible option you could control where the data has to be saved and retrieved. WPForms uses Salesforce API to establish secure connection to send and receive your form entries data at the back-end. You may check out the complete Salesforce documentation here for a complete understanding.
Now It's Easier Than Ever To Import WPForms Leads In 
Salesforce. So Why don't you get started?
This plugin is available with Elite membership of WPForms. So if you would like to subscribe WPForms, you could do so from this link: Get WPForms Pro at discounted price.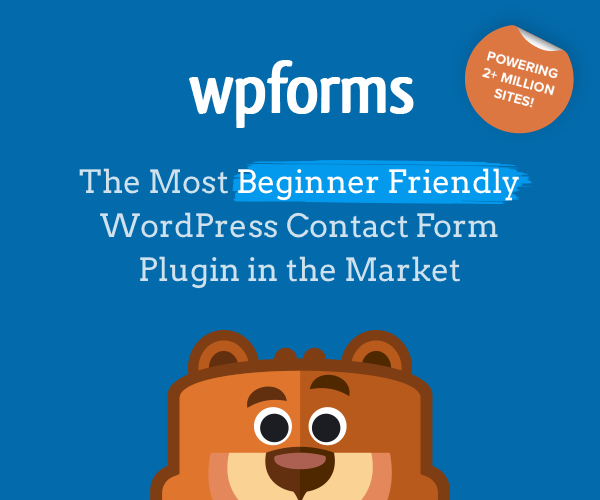 Final Thoughts and Conclusion:
If you Want to Save More Time and Quickly Import WPForms Leads Into Salesforce, you should get the Salesforce Addon by WPForms.
Salient features of the Salesforce Addon by WPForms:
User friendly user interface: WPForms user interface is less complicated and easy to use as compared to other WordPress premium plugins.
Super light weight plugin: WPForms is a properly coded and a light weight plugin which does not inflict a lot of load on your web hosting server.
Easy to integrate, use and manage: You don't have the necessity to go through tons of documentation and perform mumbo jumbo stuff to integrate WordPress with Salesforce. Because the options are pretty straight forward, Straight to the point and pretty simple.
No coding knowledge required: Neither you need to hire a software professional nor you need to learn to code. Its as simple as that!
Affordable solution: You don't need any expensive Salesforce integration solution such as Zapier or WordPress Leads.
Most importantly you could automate a lot of tasks pertaining to Salesforce. You don't have to manually transfer the data collected through your web form to Salesforce. So that means no copying and pasting jobs.
I hope that this article on How to Connect WordPress Website Leads And Salesforce CRM is useful and interesting. So keep visiting my website for more intriguing information about WordPress themes, plugins and other premium features.
Similar articles:
Latest posts by himaghiri
(see all)